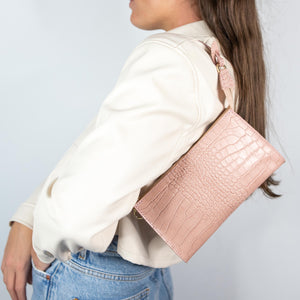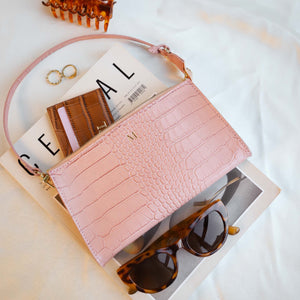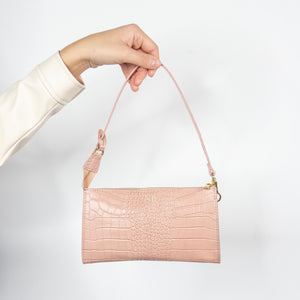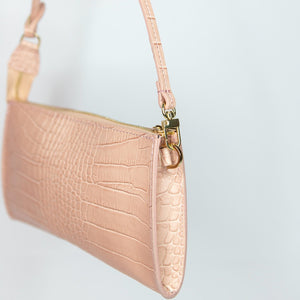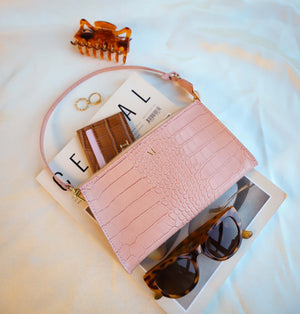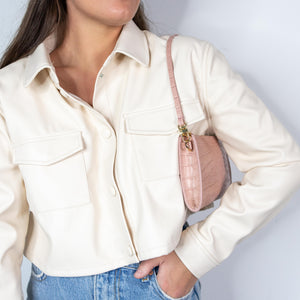 What you need to know
Will our love affair with the 90s ever die? Er, in a word, no. Not when it gave us accessory goals like this. Behold, the Sorrento Pochette. The perfect size for all your actual essentials (ladies, you know what we mean), this beauty takes you easily from night out out (literally, at the moment) to breakfast to The Big Sainsburys. She's got a stunning spaghetti strap that slips on to your shoulder, or, with a quick clip, over your wrist for ultimate 90s vibes.
If you squint and tilt your head a little bit you can definitely picture this on Kate Moss in a see-through slip dress... Told ya. 
The Sorrento comes in two finishes and loads of colours- choose from matt croc or high shine croc. Just search 'Sorrento' to discover them all. 
The 411:
Finish- Matt Croc
Real Leather 
Hardware- Gold
The Measurements: 

H:13cm W: 21cm, D: 4cm

Strap height: 40cm
Free gift Wrap On Request
Our packaging & note cards are 100% recyclable (yep, even the tape!), we use eco-friendly, vegan ink and once you've recycled our (biodegradable) box, it can be remade and reused in just TWO weeks. ALL. THE. GOOD. STUFF.