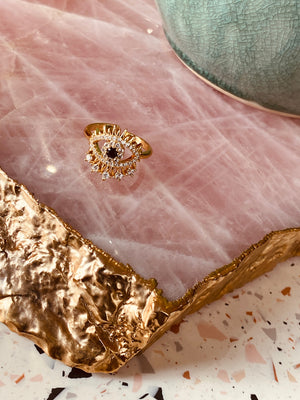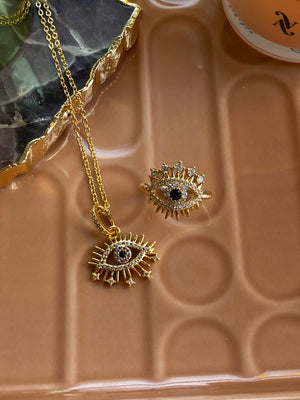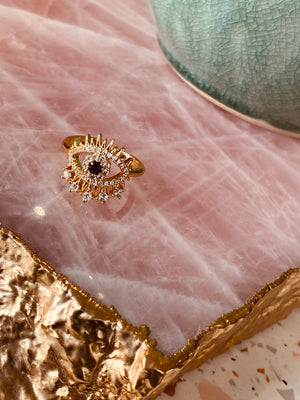 What you need to know
She looks gorgeous but she also helps ward off all that negative ju ju. Symbolising the all seeing and all knowing eye, she sparkles, and those that admire her are often aligned with our values. 
Free gift Wrap On Request
Our packaging & note cards are 100% recyclable (yep, even the tape!), we use eco-friendly, vegan ink and once you've recycled our (biodegradable) box, it can be remade and reused in just TWO weeks. ALL. THE. GOOD. STUFF.